Freight Information


Alvin Technologies offers a range of transaction methods. This includes cash, direct-depoisits and credit-card orders where customers can select one of our freight methods detailed below.
STANDARD ROAD FREIGHT AND POST
Alvin Technologies delivers goods via road freight to all destinations in Australia. This method will automatically be selected unless you choose another method.
Orders greater than 50kg can be charged by the rates below per 50kg. Customers will be contacted in these instances for further payment.
All areas described below are determined by our freight handlers guidelines and zoning including metro areas of capital cities.
Metro Melbourne Areas include: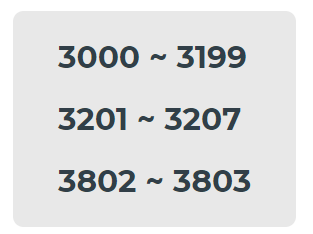 | | |
| --- | --- |
| <25Kgs | Cost |
| Metro Melbourne | $15 |
| Regional Victoria | $25 |
| | |
| --- | --- |
| 25-50kgs | Cost |
| Metro Melbourne | $25 |
| Regional Victoria | $35 |
For any orders over 50kgs please contact us on (03) 9808 0933 or email us at: sales@alvin.com.au.
MELBOURNE METROPOLITAN CUSTOMERS ONLY
All road freight and post orders over the value of $500 will be dispatched free of freight charges. Melbourne Metro destinations are defined using our chosen freight forwarder.

PREMIUM AIR SATCHELS & CARTONS
Satchels are available up to 5kg and cartons up to 10, and 20kg.
Orders larger or heavier than 20kg will automatically be sent by Standard Road Freight.
Delivery to most capital city metro areas is next day.
You will be contacted if priority air satchels are not permitted or if further payments or refunds are required.
5kg Satchel
$15
Dimensions: 54.5 (W) x 45.5 (H) cm
Add a surcharge of $30 for NT.
10kg Carton
$40
Dimensions: 37.5 (W) x 29.5 (H) x 42.5 (D) cm
20kg Carton
$80
Dimensions: 50 (W) x 39.5 (H) x 48 (D) cm